About Cederwall Fine Art
Since 1987, the success of Cederwall Fine Art has come from client satisfaction. A reputation of honesty and integrity is the backbone of our business. Client referrals remain the most important source of our growth.
Cederwall Fine Art provides clients with information and/or advice so that they may make sound decisions when purchasing paintings.
Cederwall Fine Art focuses on identifying and matching individual tastes and interests with personal budgets to insure long-term enjoyment and value. We offer museum quality paintings for every investment level.
In addition to buying and selling paintings and silver, Cederwall Fine Art offers art consultation, research, education, evaluations, appraisals, conservation, restoration and framing services. Art reference books and catalogs are available for purchase.
Confidentiality is paramount in all transactions at Cederwall Fine Art.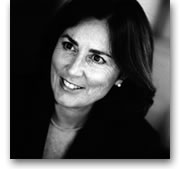 Proprietor, Sandraline Cederwall, a student of art for over 35 years, is an authority in the field of American paintings of the 18th, 19th and 20th centuries. Born in the famous California art colony of Carmel-by-the-Sea, her natural eye for detail and design was strengthened by constant exposure to the light and beauty of the Monterey Peninsula and the Big Sur Coast. Following graduate school, Sandraline has produced and authored art books, created and coordinated museum exhibitions and traded in fine art. For 8 years, she was proprietor of Santa Fe, an extraordinary antique Indian and Western Art gallery in San Francisco. She has held various teaching positions and is currently on the Board of The California Missions Foundation. Sandraline Cederwall's talent and passion for fine quality is recognized nationally and her knowledge of art and the art market is respected by her clients and associates.